GeoTrainer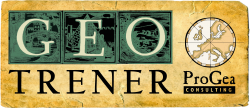 For people interested in increasing your practical skills of using a software like LiS, LP360 or MAPublisher, we would like to intvite you to free seminars.
Our webinars allow to gain definite skills of using the LiDAR data. In prievous editions we have teached how to appoint the line of terrain discontinuity using the LP360 software or classifcation of LiDAR point cloud in LP360 and LiS
 Webinar's other advantage is that you can gain your skills from each corner of the World, completely for free, beacause they're organised via Web. Common acces helps with building an informative society.
You can find more informations in upcoming traings, and archival topics in conduct training.