LP360 supports CODGiK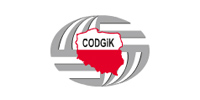 Centre of Geodetic Documentation and Carthography has bought LP360 software by Qcoherent including trainings for their workers.
On the trainings were presented possibilities of importing data from ASCII to LAS files, exporting data, exporting statistics to SHP file. There were shown the tools for automatic work with point cloud, rating the quality and accuracy of point cloud. CODGiK workers have made series of laserdata processings for example classifications and contours for ponit cloud classess. After those trainings CODGiK workers will be able to use the software to export, share and visualization the data. Data gathered in National Geodetic and Cartographic Stock will be able to quality control and improvement. LP360 software will give the possibility of verification, management and sharing the altitude data.