ProGea Consulting do workshop on GeoGorce summer school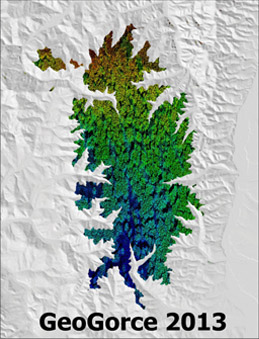 The aim this year is to demonstrate the advanced technology of laser scanning (LiDAR). During a workshop on environmental management using data from air laser scanning software LP360 for ArcGIS, participants learned the secrets of LiDAR data processing. Students learned how to classify LiDAR data, perform elevation models, build 3D city using LP360 software. Our company also conducted a workshop on object-oriented analysis of remotely sensed images (GEOBIA) eCognition software.
More about GeoGorce http://geogorce2013.wordpress.com and in the FB: https://www.facebook.com/GeoGorce.